To be honest, I never ate a true pierogi until I moved to Pittsburgh a couple of years ago. I love niche events like the Pittsburgh Pierogi Festival because it introduces me a whole new level of a food like pierogis. (They really are its own food group here!) Hosted at Kennywood today, I browsed through the various flavors and combinations, plus the different local vendors (over 20!).
The festival management team provided me and other food influencers/bloggers with I <3 Pierogi t-shirts and swag as we walked in, and off we went for some 'rogi tasting!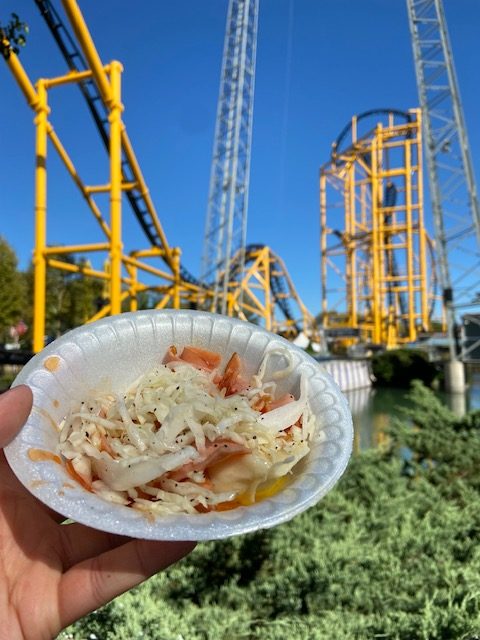 This special edition Ya Jagoff pierogi came loaded with smoked ham BBQ, Isaly's BBQ sauce and Pittsburgh-style coleslaw on top.
The 'rogis were sizzlin' at the Jaju Pierogi booth – a local brand founded by two sisters.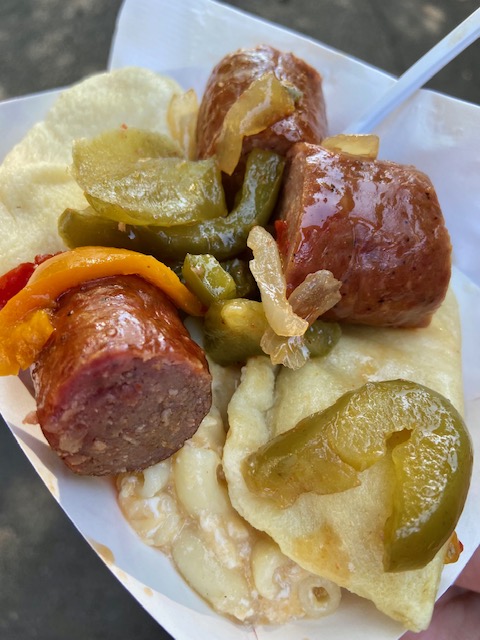 Love Rocks Cafe whipped up mac 'n' cheese pierogis with bell peppers, onions and kielbasa on top.
These 'rogis from The Vault Taproom were just a buck for the regular potato and cheese flavor, and I added 12-hour slow cooked brisket on top for an extra buck.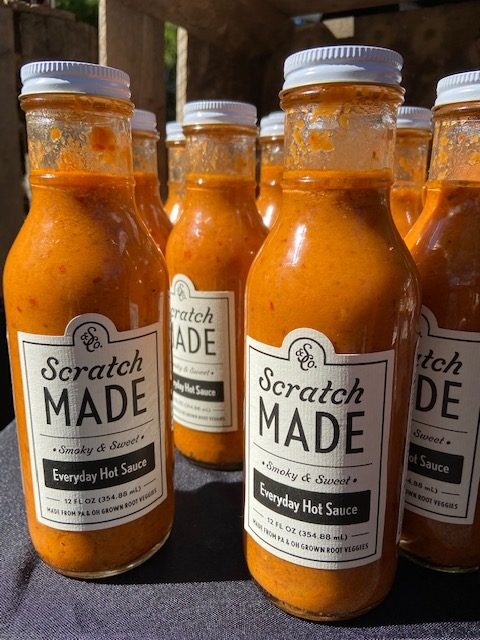 Troy Hill's Scratch & Co restaurant was around selling bottles of their salsas and hot sauces.
The peach salsa was tasty and had just the right amount of peach!
If you went to the festival, let me here or on IG (@pittsburghfoodnerd) which 'rogi you enjoyed the most!
(Disclaimer: My admission ticket to the festival was comp'd, and all opinions are my own.)