New to Oakland is Gussy's Bagels and Deli – from the former chef at Acorn!
What started as a side project by the chef during the pandemic is now a permanent shop in Oakland located off Fifth Ave. I stopped by the shop thanks to Yelp Pittsburgh Elite Week and discovered some amazing bagels! The shop offers traditional style bagels in a few varieties: plain, sesame, poppyseed, onion, cinnamon raisin, egg and sea salt, pumpernickel and the everything bagel.
The bonus was the Everything Cookie – a chocolate chip cookie with everything bagel seeds! How creative is that??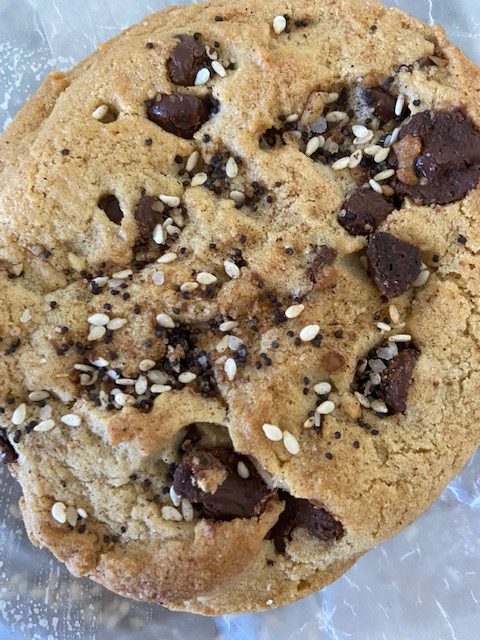 Check out their deli sandwiches too — the smoked salmon is calling my name next time I head up to Oakland. If you've been to Gussy's already, let me know in the comments what you ordered!
This is a hosted visit, and all opinions are my own.