Florida-based breakfast chain, First Watch, has several locations across the 'Burgh, and the popular restaurant will open its newest shop this week in the South Hills / Upper Saint Clair.
I was invited to get a sneak peek at the restaurant over the weekend to experience the menu and learn more about the concept, and it was my very first visit to First Watch!
First Watch prides itself on its fresh, housemade foods. The menu features traditional breakfast entrees, such as pancakes, oatmeal, a variety of eggs and more. A mix of salads and sandwiches are also included if you're not feeling up for breakfast food (but I'm that person who can eat breakfast any time of day!).
I was impressed by their menu items, and my plate was filling but not enough to make me feel like I was slipping into a food coma! Here's what we ate:
Don't miss ordering one of their popular juices too. The freshly squeezed orange juice was my favorite, and I'll have to try one of the juice bar options next time, like Morning Meditation. The bar will open this week too in case you're in the mood for a bloody mary or mimosa too!
Once the weather warms up in the 'Brugh, take advantage of the fun patio seating with open garage style windows.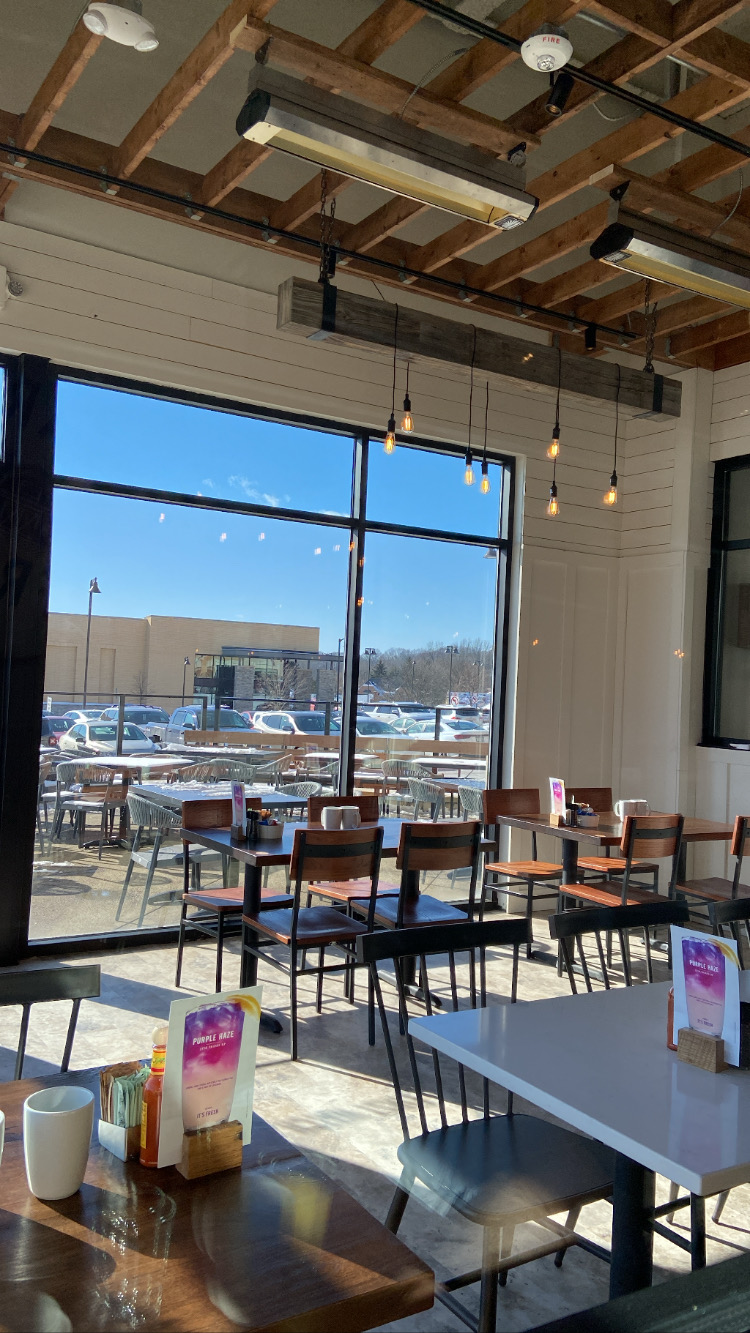 Grand Opening activities:
The first 100 guests on Monday, Jan. 31 at 7am will get a free limited- edition ceramic First Watch coffee tumbler.
Enjoy a free pot of First Watch's Project Sunrise coffee when you dine in
during opening week, Monday, 1/31 – Friday, 2/4.
Address:
100 Siena Drive
Upper St. Clair, PA 15241
Hours:
Open daily from 7am – 2:30pm
Disclaimer: My meal was complimentary thanks to a Friends & Family invitation from the First Watch e-club newsletter. All opinions are my own.