Pittsburgh welcomes a new donut shop in Lawrenceville! Oliver's Donuts, who has recently hosted some pop-up events in town, will officially open its storefront this fall inside the Lawrenceville Market House (a co-retail space).
The store will start with eight different cake donuts (with many locally sourced ingredients) and coffee.
"We wanted to bring passionately made donuts to Pittsburgh — with a focus on improving using only local grains. We are really excited to have bold flavors and real ingredients. Pittsburgh deserves a really great donut." – Brian Mendelssohn, co-owner, Oliver's Donuts
And we agree with that statement!
We loved the big and bold tastes in the samples we tried- see below!
Huckleberry – a sweet but not overly sweet donut – and this was my personal favorite!
Chocolate Sea Salt – a cakey chocolate donut with a sprinkle of sea salt on top
Maple Bacon – a donut with a heavy bacon flavor that makes you crave…. well bacon strips of course!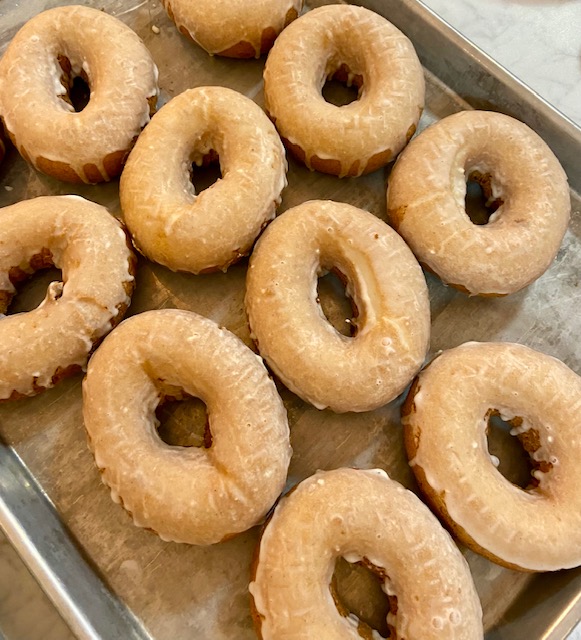 Vanilla Glaze – a bolder version of the classic donut
Stay tuned as the shop opens up next month! What flavor are you looking forward to trying??
Oliver's Donuts is located in Lawrenceville at 4112 Butlet St., Pittsburgh, PA 15201.