If you know me, you know I'm obsessed with high tea parties. These fancy events are a fun get together with my girl friends, and course, I love trying different types of tea.
I was recently invited to attend high tea at Adda Coffee & Tea in Pittsburgh's Northside neighborhood. (Did you know — Adda is a Bengali word that means a place where people gather for conversation with friends and family!!)
Here are highlights of my visit!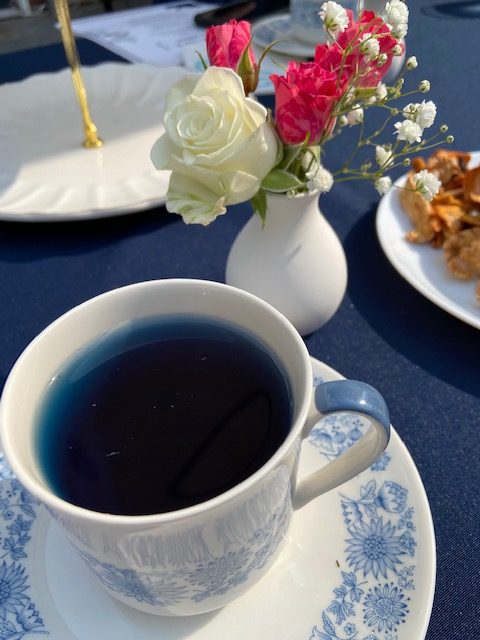 The event takes place outside on Adda's back patio. It's a relaxed feel in a homey, quiet neighborhood.
Enjoy unlimited tea service throughout the duration of the event. Teas include both caffeinated and decaffeinated. Choices include Rishi green, black, white, oolong and herbal teas.
In addition to the traditional teas, Adda offers Blue Jasmine tea lattes (exclusive to High Tea), made with jasmine tea, pea blossom syrup and steamed oat milk for a rich, velvety indulgence.
‍
Nosh on tea sandwiches, scones and more goodies. Each ticket purchased is good for two people, so enjoy all the sweet and savory bites!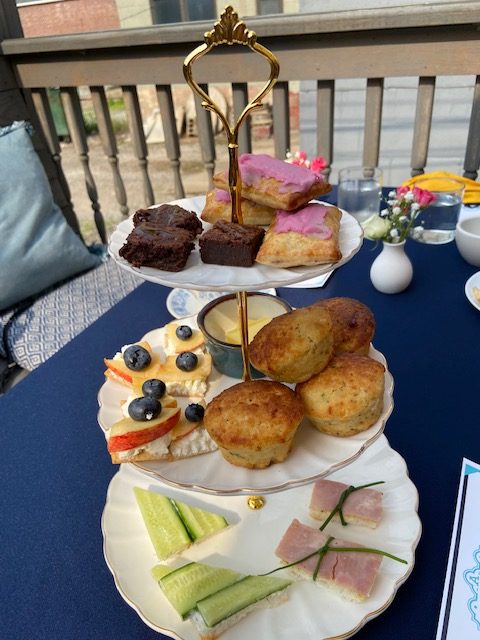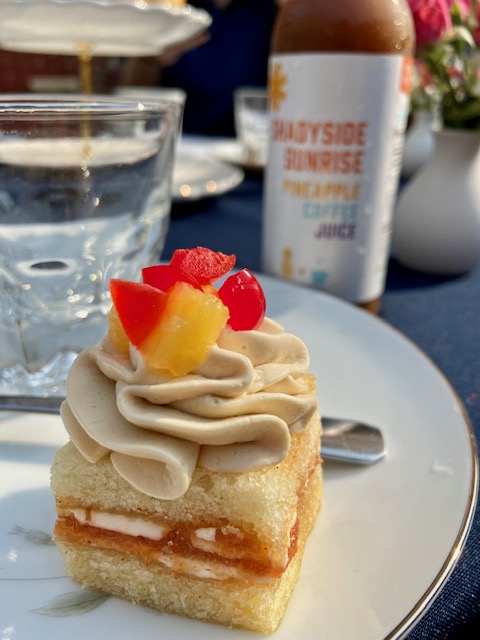 Visit the website to see the schedule of High Tea events (tentively coming back this fall), as well as for ticket prices and more information.
Address: 926 Western Ave, Pittsburgh, PA 15233
Disclaimer: This was a hosted visit from Adda, and all opinions are my own.