The Architects of Air: Daedalum has taken over Pittsburgh's Cultural District! This giant inflatable pop-up exhibit features 17 egg-shaped domes where you can walk through a radiant and colorful experience.
I was invited to visit the exhibit and selected a Saturday afternoon to swing by. While my tour wasn't packed, there is a limit of the number of people in each timeframe, so there's plenty of room to space out. Guests are asked to walk in without shoes (except for any medical reasons, the staff will clean your shoes before you head in). Once you're in, it's self paced, and you can choose your own pathway through the maze of domes.
The Main Dome is the biggest dome with beautiful patterns and lights. The colors change according to the dome's position and the sun's direction.
The experience overall was very calming and meditative. It also made for fun pics! The average time guests need for a full walk through is about 30 minutes.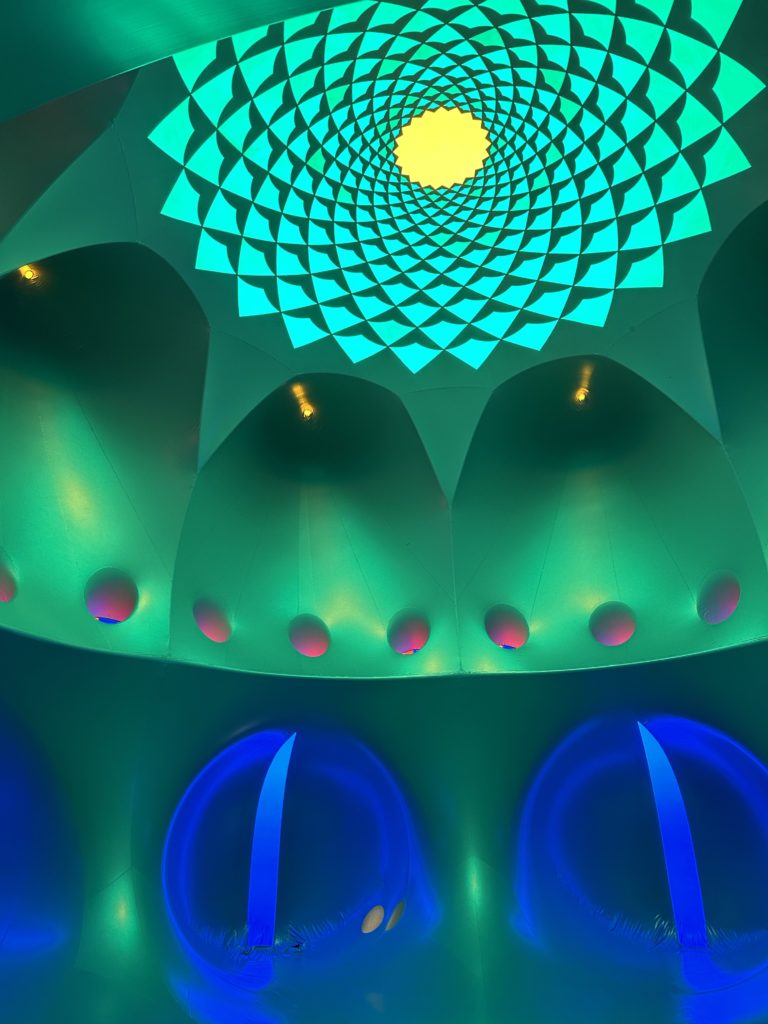 Admission
I love to see unique exhibits like this come through our city! The cost is a little up there as it's $30 for adults on the weekends, but you can save a few bucks by visiting the exhibit on a weekday for $25/person. Kids 16 and under are $15. Vendors are set up in The Backyard so you can grab a drink before/after!
Schedule
Wed-Fri: 5PM to 9PM
Sat-Sun: 12PM to 9PM
Open now through 9/4!
Address
801 Penn Ave. in downtown Pittsburgh